Urban Edge: Premier Concrete Cutting Craftsmanship in Jacksonville, FL
We're committed to delivering unparalleled concrete cutting services with a focus on accuracy, reliability, and excellence. Our team of experienced professionals is dedicated to providing innovative solutions for all your concrete needs.
Our Comprehensive Concrete Cutting Services in Jacksonville, FL
At UrbanEdge, we offer a diverse range of concrete services tailored to meet your specific needs. Our services include:
Flat Sawing in Jacksonville
Our flat sawing service provides precision cutting for flat surfaces. Whether you're in downtown Jacksonville or the surrounding area, our team has the expertise and equipment to deliver exceptional results.
Wall Sawing in Jacksonville
Our wall sawing service is ideal for creating openings in vertical structures. From residential homes to commercial buildings in Jacksonville, we ensure precise and clean cuts.
Hand Sawing in Jacksonville
Our hand sawing service is perfect for smaller, detailed projects. Whether you're in Riverside or Southside Jacksonville, our hand sawing service provides the accuracy and attention to detail you need.
Core Drilling in Jacksonville
Our core drilling service is designed for creating precise circular holes in concrete structures. From Springfield to San Marco, we ensure clean and accurate holes.
Concrete Breaking and Removal in Jacksonville
Our concrete breaking and removal service provides safe and efficient removal of unwanted concrete. Whether you're demolishing an old structure or need to remove damaged concrete in Jacksonville, our team ensures quick and efficient removal with minimal disruption.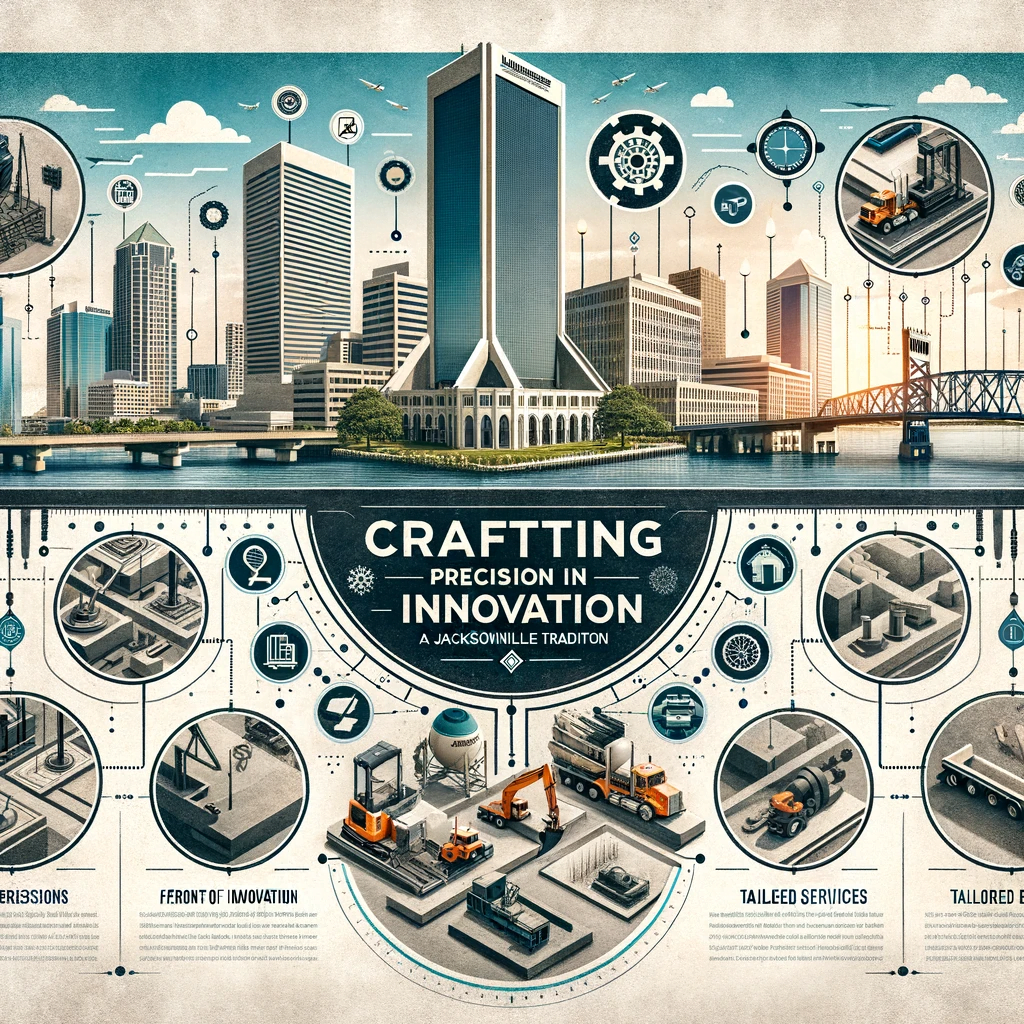 Crafting Precision in Every Cut: A Jacksonville Tradition
At UrbanEdge Concrete Solutions, we're at the forefront of innovation and precision in the Jacksonville concrete industry. Our team of skilled professionals uses state-of-the-art equipment and techniques to ensure precision in every cut. We understand that every project is unique, and we tailor our services to meet your specific needs.
Innovative Concrete Solutions for Jacksonville
Experience our expert services that utilize cutting-edge concrete techniques. From flat sawing to core drilling, we deliver unparalleled results with a commitment to excellence.
About UrbanEdge Concrete Solutions: A Jacksonville Story
Founded in 2005, UrbanEdge Concrete Solutions has rapidly emerged as a pioneer in the Jacksonville concrete industry. Our passion for concrete craftsmanship and our dedication to client satisfaction have propelled us to new heights, establishing UrbanEdge as a trusted name in local concrete solutions.
Precision and Innovation in Concrete Solutions
Reach Out to Urban Edge – Jacksonville's Premier Concrete Cutting Specialists 🌴
UrbanEdge Concrete Solutions is your trusted partner for all your concrete needs in Jacksonville, Florida. We're at the forefront of innovation and precision in the concrete industry. Ready to experience the UrbanEdge difference? Contact our team to discuss your project needs and discover how we can bring your vision to life